Utah Governor's Energy Advisory Joins ASPIRE Executive Advisory Board
09/25/2021 — The ASPIRE Center is pleased to announce that Thom Carter, Utah Governor's Energy Advisor and Executive Director of the Utah Office of Energy Development, has joined ASPIRE's Executive Advisory Board effective September, 2021.
Thom Carter serves as Governor Spencer J. Cox's Energy Advisor and the Executive Director of the Utah Office of Energy Development. Prior to his service with the Governor, Thom was the Executive Director of the Utah Clean Air Partnership (UCAIR), a nonprofit focused on bringing communities together to improve Utah's air. During his time with UCAIR, Thom played an essential role in helping the Wasatch Front areas reach attainment for the first time in more than a decade. He also played a vital role in helping individuals, businesses, and communities to find practical solutions to Utah's unique air quality challenges. Born in Salt Lake City, Thom grew up in New Hampshire and New Jersey. He received his bachelor's degree from Brigham Young University and has spent his professional career in a variety of industries across the globe. Along with his energy experience, Thom has worked in Ohio, Tennessee, Washington, D.C. and New Jersey in public policy and politics. He also spent time working with the Arizona Diamondbacks' minor league system in Montana and California and with Major League Baseball growing its operations in Australia. In his current role, Thom serves on a number of boards and commissions, including the Envision Utah Board and the Western Interstate Energy Board. He was named a Utah Business Forty under 40 in 2019. Thom married the former Andrea Mayo in April of 2018. She gave birth to their first child, a son named Isaac, in October of 2019.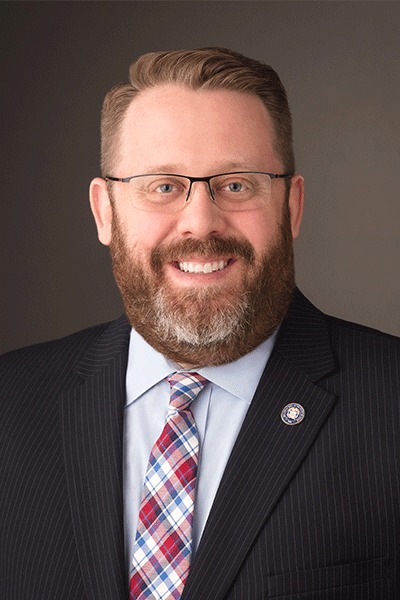 "One of the missions of the Utah Office of Energy Development is to enhance energy infrastructure across the State," Carter remarked of the new opportunity. "I am excited about what a stronger partnership with ASPIRE can mean for our state as we seek new and innovative opportunities. ASPIRE's vision is in line with our desires to enhance electrification of our transportation sector; as a member of the EAB I am grateful for a front row seat to their progress."
###
ASPIRE is the NSF-funded Engineering Research Center taking on the nation's electrified transportation challenges. ASPIRE develops solutions to facilitate the widespread electrification and charging infrastructure for all vehicle classes with the goal of improving air quality and creating more equitable transportation and electric utility infrastructure. ASPIRE's efforts will help reduce and stabilize transportation costs and create inclusive pathways to develop a diverse engineering workforce prepared to support cross-industry transformations.
Writer(s): David Christensen
Contact(s): David Christensen, david.christensen@usu.edu