New ASPIRE Innovation Members: The Borderplex Alliance and the Pennsylvania Turnpike
10/14/2021 — The Borderplex Alliance, an economic development nonprofit in El Paso, Texas, and the Pennsylvania Turnpike Commission have both joined the ASPIRE ERC as new Innovation members on the Center's Industry and Innovation Board.
The Borderplex Alliance's is the leading entity for regional economic development and policy advocacy in the El Paso, Texas region. The organization helps the community leverage assets of different states and countries to become a destination for commerce for the Americas. "The Borderplex Alliance has similar values to ASPIRE as it seeks inclusive and responsible development for a better quality of life for all citizens. The Borderplex Alliance also has included the attraction of EV-related companies as an economic development strategy, and innovative charging solutions provided by ASPIRE will be integral in achieving adoption of EV's, attraction of those companies and further research and development of EV technology," said Natalie Littlefield, The Borderplex Alliance Vice President of Strategy. "A better, faster, cleaner transportation sector poses great opportunities. ASPIRE's innovative and forward-looking work is helping shape the future of transportation and has the potential for exponential job growth for the Borderplex region and our nation. It's an honor to join ASPIRE," added Jon Barela, The Borderplex Alliance CEO.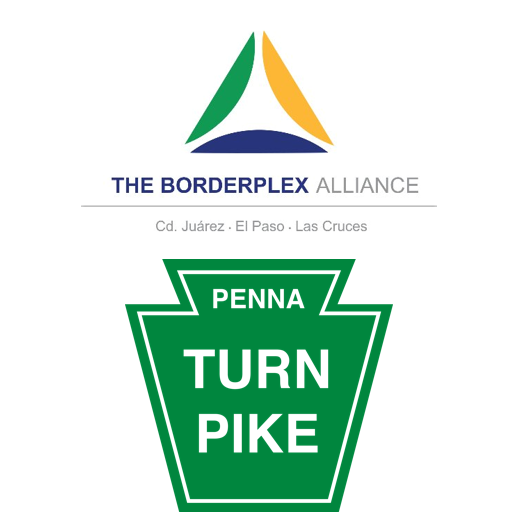 The Pennsylvania Turnpike comprises 2,442 total lanes miles across the state with an average of more than 210 million vehicles traveling on its roadways per year. "The PA Turnpike recognizes the need for changing to electric vehicles and all the challenges that come along with them. A constant point of discussion is how we can provide the best service to our customers. The Turnpike's mainline is 359 miles long from Ohio to New Jersey, which is longer than today's current range of most electric vehicles. We see the need and possibilities for an e-highway, and to help us best align with that the Commission is looking into opportunities in solar along our right-a-way. If we are to power an e-highway in the future, it must be done in a sustainable way," explained Keith Jack, PA Turnpike Director of Facilities Operations."
David Christensen, ASPIRE Innovation Director said, "These are two very valuable new members joining the ASPIRE Industry and Innovation Board. In both cases, they provide powerful influence and represent tremendous opportunity for meaningful economic impact through partnering on electric transportation projects and development in their respective regions."
###
ASPIRE is the NSF-funded Engineering Research Center taking on the nation's electrified transportation challenges. ASPIRE develops solutions to facilitate the widespread electrification and charging infrastructure for all vehicle classes with the goal of improving air quality and creating more equitable transportation and electric utility infrastructure. ASPIRE's efforts will help reduce and stabilize transportation costs and create inclusive pathways to develop a diverse engineering workforce prepared to support cross-industry transformations.
Writer(s): David Christensen
Contact(s): David Christensen, david.christensen@usu.edu