IPT Technology Joins ASPIRE as New Industry Member; Additional New Innovation Members
06/03/2021— The ASPIRE Engineering Research Center is excited to announce IPT Technology, from Germany, as its newest industry member. With almost 25 years' experience and a track record of deploying 80,000 meters of dynamic powered tracks for industrial and several e-mobility road applications, combined with many heavy-duty and light-duty wireless charging solutions in European cities such as London, Madrid, Barcelona, and Berlin, the ASPIRE relationship will help IPT expand their solutions to the US market.
"The membership with ASPIRE is an opportunity to work closely with relevant industry leaders and university partners to develop charging infrastructure and systems that facilitate the widespread adoption of electric vehicles," says IPT CEO/CCO Richard van den Dool. In addition to IPT's launch of new static wireless charging solutions for transportation applications, van den Dool added, "Our focus will be on further development and rollout of our unique patented Dynamic Wireless Roadway Charging solution. With a proven continuous charging capacity of 180 kW, while driving 80 km/h (50 mph) with an overall efficiency of more than 90 percent, it shows already the potential of this unique technology."
"We have researchers within ASPIRE who have a relationship with IPT Technology that goes back to the company's origins," said Dr. Regan Zane, ASPIRE Center Director. "We couldn't be more thrilled to have this industry leader join our efforts as we collectively effect the impactful societal benefits coming from advanced technology development and deployment across the electric transportation space."
IPT is a leading solutions provider of innovative technology for wireless electrification and battery charging applications. IPT designs, manufactures, installs and services wireless charging systems to power electric vehicles ranging from cars and buses to ships, robots and material handling equipment. IPT's products are applied in industrial and electrical mobility applications that use wireless power transfer to provide a highly efficient, reliable, hassle-free charging experience.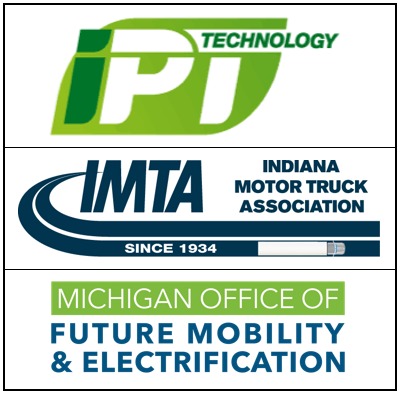 ASPIRE is also pleased to announce two recent joined Innovation Members. Looking forward to the coming transition to electrification of heavy-duty vehicles, the Indiana Motor Truck Association has joined from the non-profit sector. As a forward-looking leader in the government sector, Michigan's new Office of Future Mobility and Electrification has also joined the center.
###
ASPIRE is the NSF-funded Engineering Research Center taking on the nation's electrified transportation challenges. ASPIRE develops solutions to facilitate the widespread electrification and charging infrastructure for all vehicle classes with the goal of improving air quality and creating more equitable transportation and electric utility infrastructure. ASPIRE's efforts will help reduce and stabilize transportation costs and create inclusive pathways to develop a diverse engineering workforce prepared to support cross-industry transformations.
Writer(s): David Christensen
Contact(s): David Christensen, david.christensen@usu.edu