Innovation Ecosystem
Innovation Ecosystem
The ASPIRE Innovation Ecosystem (IE) strengthens engagement across the center with partners from the broad stakeholder community. The result is an accelerated and integrated approach to developing and transitioning technologies to the marketplace, while providing an inclusive and immersive experience for participants in the innovation process. Members of our Industry and Innovation Board (IIB) may participate on a wide range of activities, including: Research Partner projects and Public-Private-Partnership (P3) pilots, team engagement on policy and marketplace insights, internship and exchange opportunities, workforce and inclusion technical and professional development activities, and spurring entrepreneurial activity.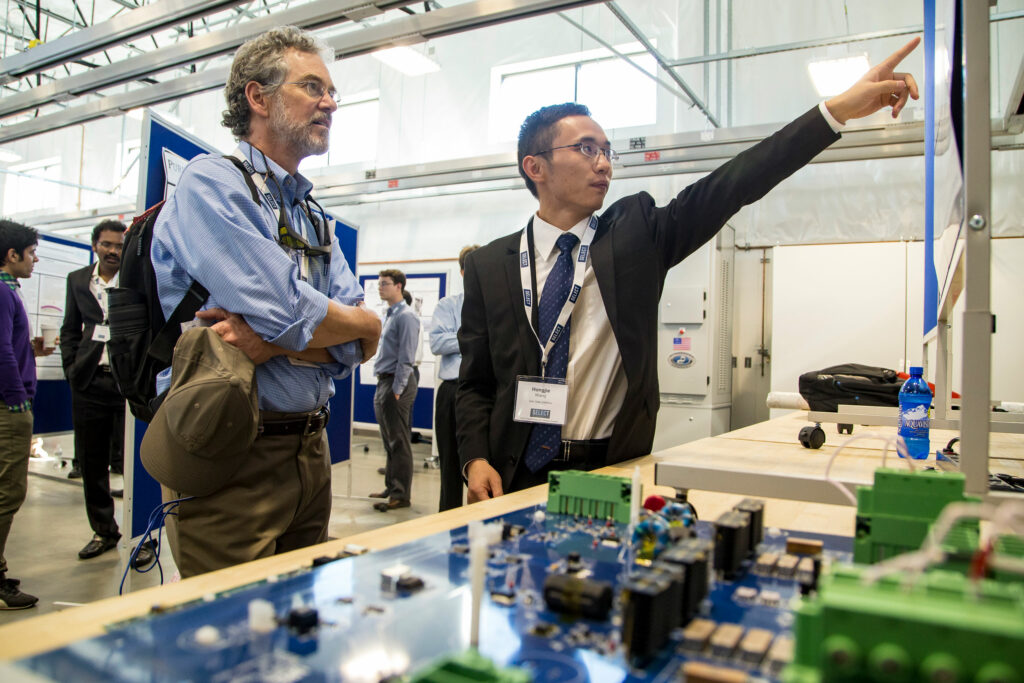 Our committed industry base has a combined annual revenue of over $700 billion and our state and roadway innovation partners manage over 750,000 lane-miles of roads and multiple urban regions. We have the stakeholder base necessary to advance the ASPIRE vision. With the ASPIRE ERC, we now have the research enterprise necessary to drive convergence across these industries and bring society to the tipping point of transformations in the automotive, transportation, and electric grid industries.
Our Innovation programs include monthly TechTalk webinars that highlight research and education updates and stakeholder partnerships; quarterly Thought Leadership workshops to discuss and address timely topics; biannual international Conference on Electric Roads and Vehicles (CERV), a conference successfully launched and hosted by USU with the seventh biannual conference upcoming in 2023; industry ties to our student cohort programs and student internships; and the ASPIRE Annual Meeting program review, technology demonstrations, and student innovation pitch sessions.